---
The ruling party had already begun it's election campaign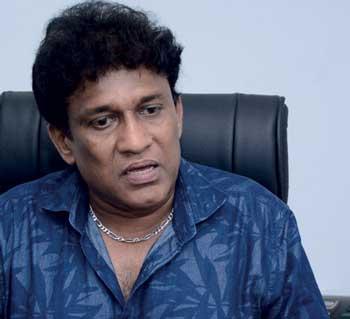 By Yohan Perera
Mano Ganesan, of the Samagi Jana Balawegaya said yesterday it had every reason to believe that the statistics on Covid-19, presented by government were not accurate.

SJB candidate and former Minister, Mano Ganesan told a press conference that the SJB had reason to believe that Covid-19 statistics which the government comes out with, are not accurate, as testing is not carried out in a proper manner.
"Government received 20, 000 units of testing equipment from China on Thursday, and got a similar stock from the same country earlier as well. Therefore, we request the government to increase testing," he said.
He also, alleged that the ruling party had already begun it's election campaign.
Former State Minister Eran Wickramaratne who also participated at the press conference said schools and universities should be reopened only after ensuring Sri Lanka was completely free from Covid-19.
"Even a prominent Buddhist monk had made the same request and advised against reopening of schools and universities," he said.
Mr. Wickramaratne also urged the government to allow public servants including Grama Niladaries to engage in providing relief freely.
"A former Governor General of Sri Lanka who was a state officer during the World War II ensured people in Sri Lanka received essential items without any problem. Politicians were never allowed to participate in distributing relief to the people during that time. A similar procedure should be carried out today during this Covid-19 crisis," he said.