---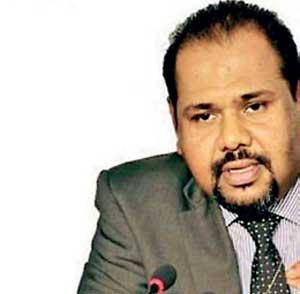 By Yohan Perera and Ajith Siriwardana
An allegation made by Tamil National People's Front MP Gajendrakumar Ponnambalam that the government rejected the offer made by the LTTE to release around 100,000 Tamil Civilians who remained trapped during the final stage of the war caused an uproar in Parliament yesterday.
Mr. Ponnambalam said the government refused to receive these civilians despite the assurance given by the then Minister Basil Rajapaksa that they will be received and taken care of if the LTTE allows them to leave.
Minister of Public Security Sarath Weerasekera said the MP is trying to mislead the House as security forces were able to release around 130,000 civilians during the war. "This is the largest number of hostages released in any conflict during the history of the world," he said.

Samagi Jana Balawegaya (SJB) MP Field Marshal Sarath Fonseka who was the then Army Commander also joined cross-talks and confirmed that civilians were rescued from the clutches of LTTE during the final stages of the war.
Security forces were able to release around 130,000 civilians during the war