---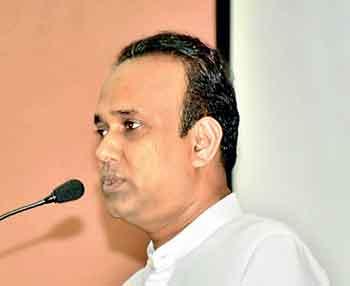 By Sandun A Jayasekera
In a bid to double the tea and rubber production among tea and rubber small holders, Plantation Industries and Agricultural Exports Minister Ramesh Pathirana has initiated a programme to use GPS and GIS new technology - Global Positioning Systems and Geographic Information Systems.

Accordingly, a subsidy of Rs. 675,000 per hectare will be paid for re-plantation of tea after removing old and unproductive tea grows and Rs. 376,000 per hectare for re-plantation of rubber replacing old and unproductive rubber trees under the small Holder Tea and Rubber Revitalization (STARR) project. .

This subsidy will be paid in several stages to owners of 4,500 hectares of small tea holder in addition to government sunsidies given to tea and rubber small holders, Minister Pathirana said.

"The GIS and GPS technology will be used to survey the tea and rubber lands for the project to ensure the accuracy and save time. The project is funded by the MIF,'' Minister Pathirana said.

Minister Pathirana distributed 84 GIS and GPS machinery to be used for the project among Tea Inspectors, officials of Rubber Development Department and officials of Plantation Industries and Agricultutral Exports Ministry.

"The main objectives of the STARR project are the enhancement of international competitiveness for productivity in the plantation industry, adoption of necessary measures to promote value addition industries based on plantation crops, issuance of licences related to tea and rubber and permits for export of tea, issuance of licences related to fragmentation of tea, rubber and coconut estates, and their control. Optimum utilization of plantation lands through multiple cropping and integrated farming, thereby increasing production and employment, matters relating to the development, promotion and research activities of tea, rubber and coconut industries," Minister Pathirana stressed.

This STARR project also targets to increase of foreign exchange earnings, retaining the cost of production at a low level, enhancement of the profitability of the tea small holders and the Plantation Companies, uplifting the living standard of the Plantation Community, supply of high quality products to the consumers and sustainable development through the environment conservation. Performance Indicators of the Ministry, Minister Pathirana noted.
The main objectives of the STARR project are the enhancement of international competitiveness for productivity in the plantation industry