---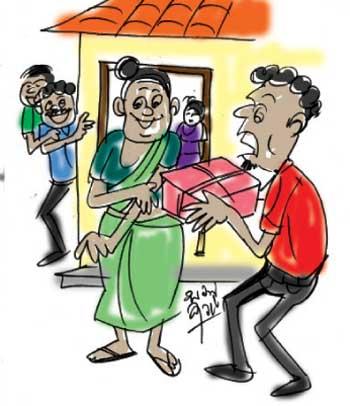 By Upendra Priyankara Jathunga
A youth who had disclosed to his closest friends about a new found love became a victim of their mischief.
The story is from a rural area where there are no mobile telephone facilities. The youth in the area are still using aged old system of passing addresses to comely women whom they meet in buses and towns and starting love affairs.

A youth who confessed to his friends that even after passing the address to a strange lass whom he had met in a bus had a pleasant surprise when he received a reply to his love letter. The friends have sent this youth a letter asking him to come to the bus stand and meet her. They have also mentioned the type and colour of a dress she would wear for the occasion. As agreed the lovelorn youth had arrived at the meeting place skipping his trading stall on that day and to his surprise had found a fifty year old woman waiting at the bus stand. The horrified youth has now begun mounting anger at his friends for playing a dirty trick on him.