---
None of the working committee members is against the proposed alliance
The United National Party (UNP) will retain the leadership of the National Democratic Front (NDF)
Some UNPers want a UNPer to be the general secretary of the alliance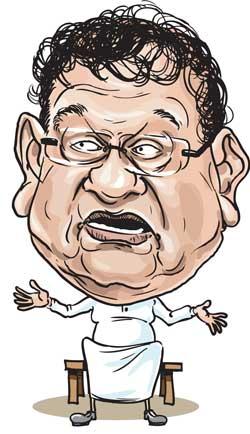 By Kelum Bandara
Public Enterprise, Kandyan Heritage and Kandy Development Minister Lakshman Kiriella said yesterday the supremacy of the United National Party (UNP) would not in any way be compromised when forming the National Democratic Front (NDF) in view of the forthcoming elections.
In response to a query on the dissension within the UNP, he told Daily Mirror that nobody was opposed to the alliance, though there were some disagreements on the content of the constitution, which could be addressed and that the UNP would retain the leadership of the NDF with the Leadership Council having a majority of members from the UNP.
A group of UNP MPs supporting Deputy Leader and Minister, Sajith Premadasa for the presidency stressed the need at Thursday's Working Committee meeting that the post of general secretary in the NDF should be held by a UNPer and the address of the NDF secretariat must be Sirikotha.

Those holding this view are Mangala Samaraweera, Ranjith Madduma Bandara, Harsha de Silva, Ajith P. Perera, Ravindra Samaraweera and Malik Samarawickrama.
UNP MPs supporting Deputy Leader and Minister, Sajith Premadasa for the presidency stressed the need at Thursday's Working Committee meeting that the post of general secretary in the NDF should be held by a UNPer and the address of the NDF secretariat must be Sirikotha