---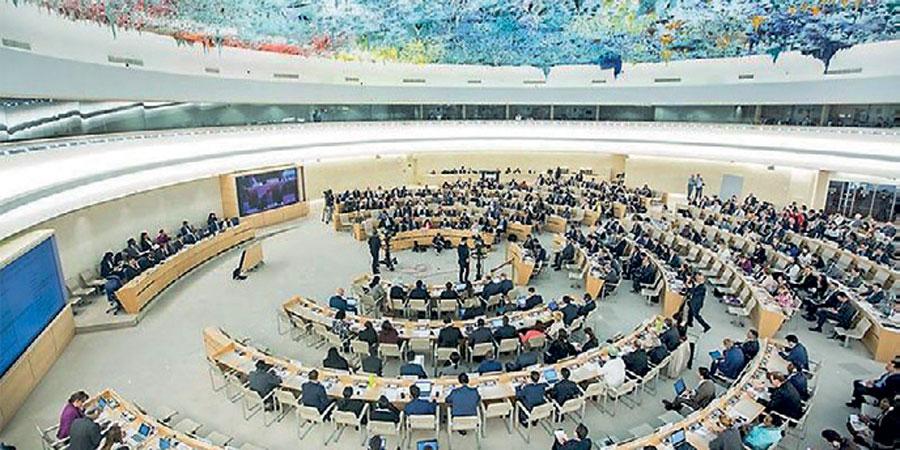 As a result of the consultations held with President Maithripala Sirisena, a five-member delegation is set to leave for Geneva, Switzerland to represent Sri Lanka at the UN Human Rights Council (HRC), the Foreign Affairs Ministry said yesterday.
In a statement, it said the delegation would comprise of Foreign Affairs Minister Tilak Marapana (Leader of Delegation), MP Dr. Sarath Amunugama, Northern Province Governor Dr. Suren Raghavan, Foreign Secretary Ravinatha Ariyasinha and Deputy Solicitor General A. Nerin Pulle.

They will be joined by Sri Lanka's Permanent Representative to the UN in Geneva, A.L.A. Azeez, his deputy Samantha Jayasuriya and other relevant officials of the Sri Lanka's Permanent Mission in Geneva.

Consideration of the Report of the Office of the High Commissioner for Human Rights on 'Promoting reconciliation, accountability and human rights in Sri Lanka' will take place at the ongoing 40th Session of the Human Rights Council (HRC) on March 20, while the draft resolution on Sri Lanka on the same theme, which Sri Lanka has signed up to co-sponsor, is scheduled to be taken up on March 21, 2019.