---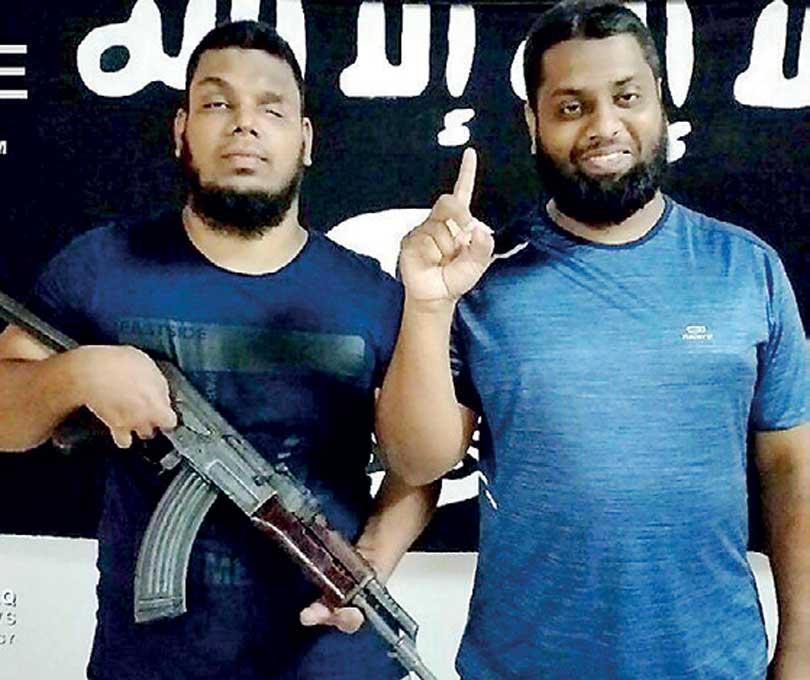 National Thawheed Jam'aat (NTJ) leader Mohamad Cassim Mohomad Zahran (Right) standing next to his brother Mohomad Rilwan Mohamad Hashim just before they set off a series of bomb blasts on Easter Sunday.
By Hiran Priyankara Jayasinghe
The Criminal Investigation Department (CID) officers have recovered another stock of weapons from Lacto Estate in Karadipuwal, Wanathawilluwa on Saturday (27), where last January a large stock of explosives were found, police sources said.
Amongst the recovered items were a T56 assault rifle, several 9mm pistols and several locally made (Galkatas) firearms.

The recovery of the firearms from the Lackto Estate were after the revelation of information by the driver of the terror leader Zaharan Hasheem, who was also responsible for vandalizing the Buddha statues in Mawanella.

The CID found a haul of high explosive materials in January 18 from the same coconut estate in their search conducted to arrest a suspect in connection with vandalizing of the Buddha statues in several places of the country.

The interrogation process is continuing, the sources said.
Amongst the recovered items were a T56 assault rifle, several 9mm pistols and several firearms