---
Khawaja had used sham terror allegations against someone out of jealousy over a woman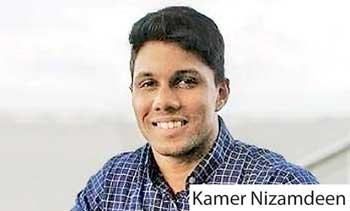 Arsalan Tariq Khawaja, the man who caused a Sri Lankan student in Australia to spend a month in jail in 2018 by framing him on a fake terror plot, has tearfully admitted in Court that he was "a coward".
Khawaja, the 40-year-old brother of cricketer Usman Khawaja, sobbed as he told Downing Centre District Court, the friendship triggered insecurities and mental health issues.
"To be blunt, I was a coward," he said. "I lacked the courage to come forward. I didn't want him arrested ... I should have come forward."

Mohamed Kamer Nizamdeen, a 25-year-old Sri Lankan student who was following a PhD, had been charged with creating a document connected to preparations for a terrorist act but was released on bail on September 28, 2018 after spending four weeks behind bars.

Khawaja was jealous of Mohamed Kamer Nizamdeen's friendship with a woman, when he scrawled the terror blueprints in a stolen notebook in August 2018.
Usman Khawaja gave evidence via video link from Brisbane and told the court that prior to this offence, his brother had been an ideal citizen.