---
Says it must be a conspiracy
They should have been present for the voting on the extension of the state of emergency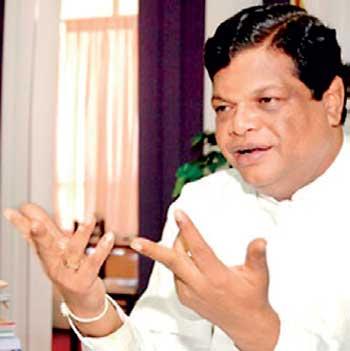 By Ajith Siriwardana and Yohan Perera
Joint opposition MP Bandula Gunawardane said yesterday there were doubts if a conspiracy was being hatched when most of the UNPers including the Prime Minister were absent during Thursday's debate on the state of emergency.
He told parliament that if the State of Emergency could not be approved, it would have led to a serious matter where thousands of suspects detained under the state of emergency would have had to be released.

"As the Head of the Cabinet and of Parliament, the Prime Minister should have been present in Parliament to vote on the extension of the state of emergency. Most of the UNP MPs and ministers were absent. We doubt if this was a conspiracy to get the suspects released," the MP said.