---
In response to Harin's comments: 'UNP does not have political figures'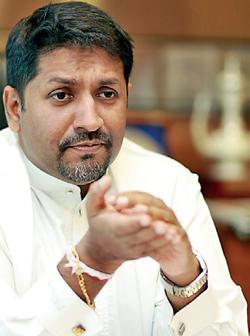 By Yohan Perera
It is the UNP which has produced political figures who are contesting from the Samagi Jana Balawegaya (SJB), UNP Deputy General Secretary Ruwan Wijewardene said on Tuesday.
Mr. Wijewardene made this remark at an election rally held in Biyagama on Tuesday in response to a comment that have been made by SJB campaign head Harin Fernando that UNP does not have political figures as they are now with his party.

"My Friend Harin Fernando has said all political figures are with the SJB. However all these figures were produced by the UNP. Even Mr. Fernando himself emerged from the UNP," he said.

Mr. Wijewardene did mention that the UNP faces a challenge as some of its members are contesting alone. " We have to confront the ruling party from one end and some of our brothers who are contesting separately. However challenges are not something new for the UNP as it has faced challenges in the past.

Late S. W. R. D. Bandaranaike left the UNP and formed the SLFP after falling out with the Late D. S Senanayake. Later Mr. Senanayake's grand son fell out with J R Jayewardene and formed the Dudley front. Then we saw UNP giants late Gamini Dissanayake and Lalith Athulathmudali falling out with Late President Premadasa and forming the DUNF. The UNP has faced all these challenges and continues to exist," he said.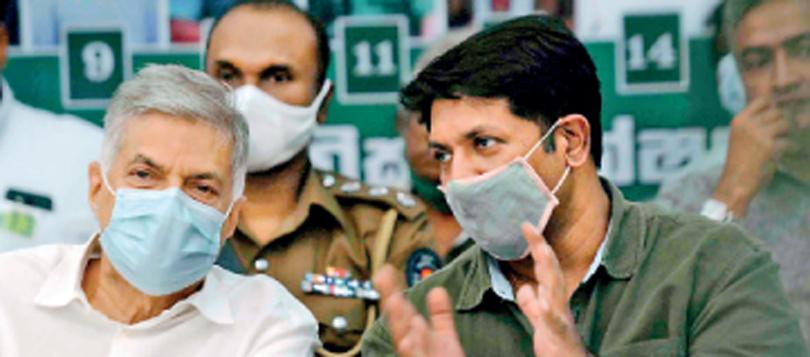 Former Prime Minister Ranil Wickremesinghe and UNP Deputy General Secretary Ruwan Wijewardene in conversation at an election rally in Biyagama.
Pic by Pradeep Pathirana