---
Minister discusses issue with representatives of environmental organisations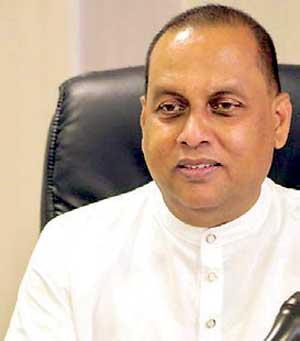 Environment Minister Mahinda Amaraweera says that there is a problem regarding the lack of attention paid to the Daraluwa Crudia Zeylanica plant in the environmental study carried out on the construction of the Central expressway .
Although it has been revealed that the Crudia Zeylanica or Pandu Karanda plant in front of the Daraluwa Railway Station in Gampaha is a rare plant, Minister Amaraweera said that the current situation could have been prevented if attention had been paid to it during the construction of the expressway.

The Minister discussed this issue with representatives of environmental organisations and a group of environmental journalists yesterday.

Addressing a media briefing after the discussion, the Minister emphasized that there were currently two options to protect this plant in Daraluwa.

Accordingly, the Central expressway should be changed while the plant is still in place or the plant removed without any damage and replanted in a suitable ecosystem nearby. The engineers who are constructing the expressway point out that if the design of the road is changed, it will cost a lot of money and that amount has not been assessed yet, the Minister said.

He also said that the problem with this rare plant was that the environmental assessment report had not been carried out properly and that the Ministry of Environment had decided to launch an investigation to find those responsible. He also said that disciplinary action would be taken against those responsible.