---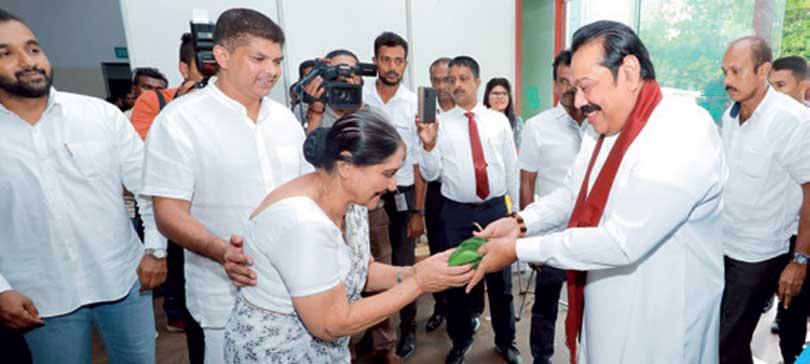 By Lahiru Pothmulla
The greatest relief for our brave soldiers was ending the three-decade-long fierce war against the LTTE, former President Mahinda Rajapaksa
said yesterday.
He said this while addressing the national convention of a collective of family members of war heroes held in Colombo.

"The biggest relief we provided our soldiers was ending the war by safeguarding them from being killed or sustaining injuries in the battlefield. No more bodies were sent to their homes. This government has failed to provide relief to war heroes. Once Gotabaya Rajapaksa assumes presidency, we will provide relief to all war heroes. The government has forgotten that it was the military which made an immense commitment to end the brutal war. We won't treat war heroes like labourers," he said.

On a different note, he said two individuals in the UNP vied for power in view of the forthcoming presidential poll. "If one of them was elected, the duo will continue to fight without serving the country or its people," he said.