---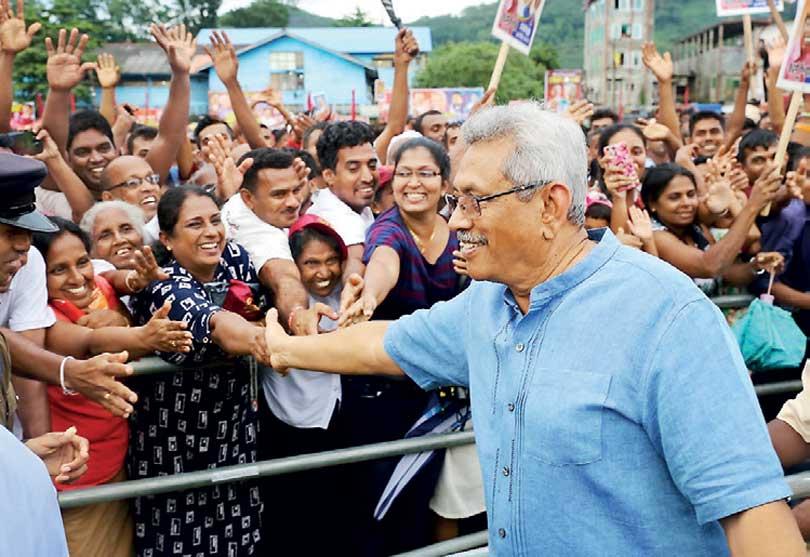 Assures student-centric education system
By Lahiru Pothmulla
SLPP presidential candidate Gotabaya Rajapaksa said yesterday a country could not be developed sans an empowered State sector which was efficient and free from undue influence.
Speaking at an election rally held yesterday at Ruwanwella, Mr. Rajapaksa said he had a better understanding about the functioning of the State sector as he served in the army for 20 years and as a ministry secretary for a decade.

"We appointed to posts those who were eligible of developing the country. Today, State sector employees hold a poverty mindset. They have been frightened. A country cannot be developed if the State sector is inefficient," he said, adding that a government of his would put an end to corruption and establish a productive and transparent State sector. On a different note, he said he would take apt measures to put in place an education system which was student-centric and not exam-centric.

"The exam-centric education system has not yielded a proper outcome as youth have not honed skills. Information technology and other digitised sectors have great potential. Youth can find better employment with greater income in these sectors," he said.

SLPP Leader Mahinda Rajapaksa, MPs Kanaka Herath and Tharaka Balasuriya and party leaders attended the rally.