---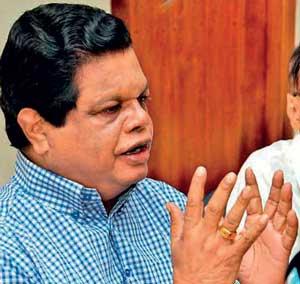 By Sandun A Jayasekera
The government has been able to obtain an undertaking from employers not to lay off even a single employee, but pay whatever the highest in half of the monthly salary or Rs. 14,500 minimum per month from April though their establishments had been hit with the COVID 19 pandemic, Cabinet spokesman and Minister Bandula Gunawardana said yesterday.
He added that Foreign Relations Minister Dinesh Gunawardana has held several rounds of talks with the Employers Federation of Ceylon and the employers had agreed to the requests made by the government.
"Minister Gunawardana informed the cabinet on Wednesday that employers agreed not to make any employee redundant and pay Rs. 14,000 minimum or the half of the salary, whatever is higher," Minister Gunawardana told the weekly cabinet news briefing yesterday.

Minister Gunawardana said the government would treat private sector employees as well as employers humanely at this hour of difficulty. "The government is aware of the constraints faced by both. In other countries, employees have been sacked in millions. The government thinks the private sector is an important cog of the engine of growth. Therefore, the government does not forget any of them," he stressed.

The employees serving in the private sector are three times of the public sector employees. The government is of the view that no one must suffer because of the COVID-19 unnecessarily.

Minister Gunawardana said the government has set aside Rs. 50 billion to strengthen the liquidity of private sector establishments and added they could obtain a short term loan at a concessionary interest rate of 4% repayable in two months.