---
This new alliance will also contest against the Govt. and would join us at the end of the day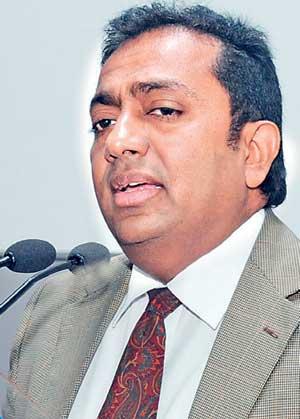 By Yohan Perera
The UNP-led alliance would settle issues this week pertaining to the symbol under which it would contest the upcoming General Elections, party General Secretary Akila Viraj Kariyawasm said yesterday.
Mr Kariyawasam, who was responding to questions raised by journalists at a press conference, said the party had resolved many issues regarding the symbol issue as of now.

"The party will settle issues about the symbol, which seemed to be a simple thing at the moment," he said.

"It will be resolved within this week. We will contest either under the Elephant or under Swan or even under a new symbol. It had become impossible to contest under the Heart symbol," Mr Kariyawasam said.

Responding to another question as to whether those who were against Leader of Opposition Sajith Premadasa getting the Sri Lanka Muslim Congress (SLMC), Janatha Vimukthi Peramuna (JVP) and the Tamil National Alliance (TNA) to contest under a separate alliance, the UNP General Secretary said there was no such move.

"We will not sabotage the efforts of our Deputy Leader. This new alliance will also contest against the Government and would join us at the end of the day," he said.

Mr Kariyawasm said that the UNP would be able to form a new government even if it got 90 seats at the General Elections.

"All other political parties which oppose SLPP will join us to form a joint government after the general elections," he said.

He also said that the UNF was willing to support the Government's move to provide more funds for expenditure in Parliament last Thursday.

"The Government would have presented the first part of its resolution as we were going to support it. However, it withdrew both parts of the resolution instead. We only opposed the debt ceiling," he said.
We will not sabotage the efforts of our Deputy Leader. This new alliance will also contest against the Government and would join us at the end of the day