---
The main thing the Elections Commission will ensure is that there will be no community spread of the COVID-19 because of the General Elections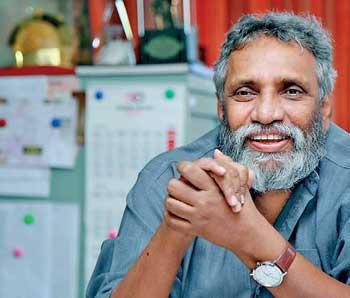 By Jamila Hussain
The three member Elections Commission is presently discussing allocating specific times for people to come and cast their votes, according to their serial numbers, when voting gets underway on August 5 for the General Elections, Elections Chief Mahinda Deshapriya told Daily Mirror yesterday.
"For example those who have the serial number of 1 to 150 can come and caste their votes at the time allocated to them so that we can avoid people from gathering at the booths," Deshapriya said.
However those voters who are unable to attend during their specified time can cast their votes before voting ends as well.
Allocating specific timings will also be discussed by the three member commission with health experts and it will be trialed in a mock election before August 5. Presently, the data is being studied and the three-member Elections Commission will look at putting voters into groups between 7 am to 4 pm if the voting time is not extended.
Over 16 million voters will have to be allocated into groups, according to their serial numbers.

"The main thing the Elections Commission will ensure is that there will be no community spread of the COVID-19 because of the General Elections. That is our priority. We will not leave room for that to happen. So the three members are discussing how best we can have a smooth election," Deshapriya said.

Further, when questioned if the elections will go ahead in the event of an outbreak of the COVID-19 again, Deshapriya said they were monitoring with health experts closely and they were optimistic that there would be no second wave.

"If there is, we will make decisions then. We remain optimistic at the moment," he said.
When questioned if the elections will go ahead in the event of an outbreak of the COVID-19 again, Deshapriya said they were monitoring with health experts closely and they were optimistic that there would be no second wave