---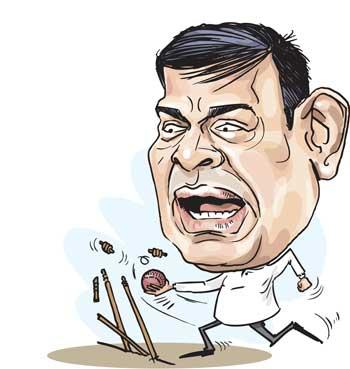 State Minister Ranjan Ramanayake said yesterday the new office bearers elected to the Sri Lanka Cricket Board were corrupt and the ICC should take the responsibility for this.
In a tweet, he said the SLC Interim Committee headed by Roshan Mahanama was the solution to 'clean' cricket but the ICC didn't allow it.

"The ICC should take responsibility for this corrupt team returning. The ICC banned the people from betting on cricket but it doesn't matter to our betting chief Sumathipala. He gets his proxies to run SLC for him," he said.