---
Options considered
"We can accommodate an average of 900 voters at each polling station whereas some polling stations have between 1,500 and 1,800 voters"
To hold the election on two days
To extend the voting time
To implement both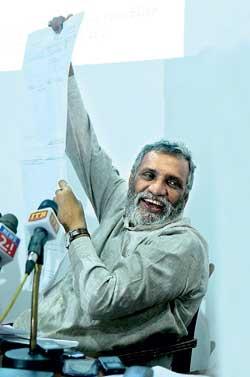 By Sandun A Jayasekera
Elections Commission (EC) Chairman Mahinda Deshapriya said yesterday the Commission was still to decide on the number of polling stations based on the density of voters.
"We can accommodate an average of 900 voters at each polling station during the customary voting time of nine hours between 7.00 am and 4.00 pm. But some polling stations have between 1,500 and 1,800 voters and this calls for a different strategy to accommodate them under the prevailing situation," Mr. Deshapriya said.
He said with the 2020 general election being conducted under extraordinary circumstances amid the COVID-19 pandemic, the EC is compelled to resort to extraordinary strategies to ensure a free and fair election while safeguarding the health of all concerned.

Mr. Deshapriya said the EC was trying to figure out how best to provide voting facilities at polling stations with a large number of voters within the nine hours. "Are we going to hold polls on two days or are we going to extend the voting hours or both while adhering to health and security guidelines are matters under consideration. But we will have to take a final decision soon," he said and requested the media not to speculate on the election date to prevent confusing voters, political parties and candidates.

"If the EC announces a different date from a date mentioned by the media, someone can say the EC deferred the date under political pressure. It will not augre well for the independence of the Commission," he said.
If the EC announces a different date from a date mentioned by the media, someone can say the EC deferred the date under political pressure. It will not augre well for the independence of the Commission,