---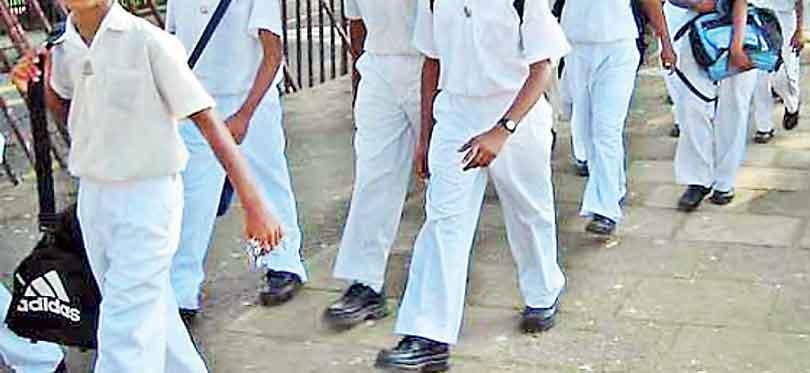 An illegal site of forging documents and related fraud in Borella has been discovered and shut down by the police yesterday
By Thisari Walawege
A new method of illegal drug trafficking through inhalers targeting school children has been reported near Colombo schools, Police Spokesman SSP Jaliya Senaratne said yesterday.
SSP Senaratne told media that devices disguised as inhalers or spraying machines were being used and unsuspecting children could easily fall prey to such devices.
He said these devices were sold at a price of Rs.15,000 each and parents, teachers and other school officials should be watchful in relation to this matter.
"Especially children suffering from respiratory disorders needed these devices for medical purposes. Therefore parents should be extra vigilant as to the exact medicines being used in these inhalers," he said.
In addition, SSP Senaratne said that an illegal site of forging documents and related fraud in Borella has been discovered and shut down by the police yesterday.

He said documents forged at this site have been used by several government and non-government institutions.
These forged items included official stamps of 23 Police OIC officers, five driving licenses, two revenue licenses and several official stamps of several government officials and institutions.

SSP Senaratne informed the public that they should be vigilant, as using documents authorised by these fake official stamps was also considered illegal. Meanwhile, referring to the recent arrests made in relation to illegal alcohol distillation and drug trafficking, he said all properties bought and income generated through these illicit acts would be confiscated by the government under the Money Laundering Act.

Commenting on Angoda Lokka's alleged death case, SSP Senaratne said they were expecting the Indian government's support in the investigations regarding the DNA and fingerprints discovered at the crime scene.
These devices were sold at a price of Rs.15,000 each
Unsuspecting children could easily fall prey to such devices