---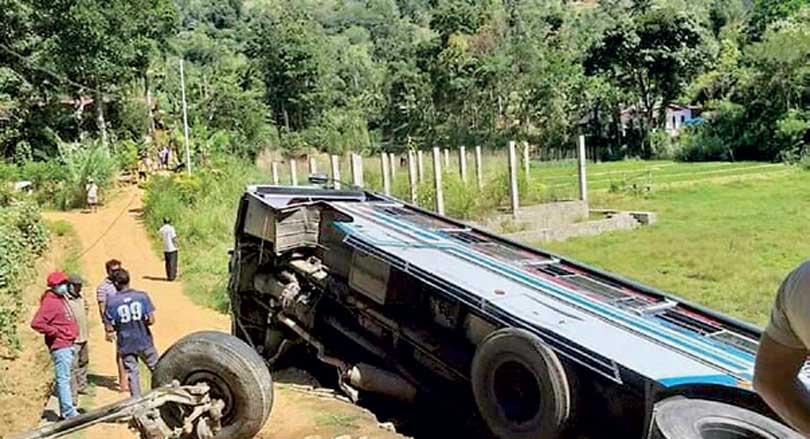 The two front wheels had dislodged
By Prasad Rukmal - Ella
At least 12 commuters sustained injuries when a semi-luxury private bus veered off the road and fell into a wayside paddy field in Halpe yesterday.
The bus was transporting passengers from Badulla to Colombo when it met with the accident. The injured including the driver of the bus were admitted to Badulla, Bandarawela, Diyatalawa and Demodara Hospitals.
Investigations revealed that the driver had lost control of the bus when the two front wheels had dislodged. Ella Police Traffic Branch is conducting inquiries.