---
The CID has begun to record evidence again based on a request made by the mothers who were victimized due to sterilizations performed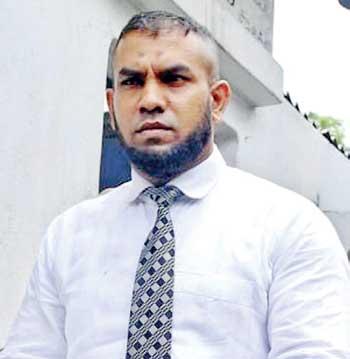 By Pushpakumara Jayarathna
The Criminal Investigation Department (CID) has commenced recording evidence for the second time from the staff of Kurunegala Teaching Hospital with regard to the fresh investigation launched against Doctor Shafi Shihabdeen who worked at the hospital's Gynecologist and Obstetrician Unit.
A group of police officers headed by an Assistant Superintendent of Police of the CID have arrived at the hospital in order to record evidence.

The CID has begun to record evidence again based on a request made by the mothers who were victimized due to sterilizations performed at the Kurunegala Teaching Hospital by Dr. Shafi Shihabdeen, the hospital authorities, from the Courts and President Gotabaya Rajapaksa.

New CID Director SSP W Thillakarathna informed the Kurunegala Magistrate's Court that a new investigation would be launched and action would be taken to record evidence from the plaintiff when the case against Dr. Shafi is taken at the courts.

The Deputy Director of the Kurunegala Teaching Hospital Dr. Chandana Kendangamuwa said that the officials of the CID were currently engaged in the task of recording evidence from doctors and the nursing staff who were said to have worked with Dr. Shafi Shihabdeen.

Subsequently, evidence would be recorded from victimized mothers as well, the sources said.
Subsequently, evidence would be recorded from victimized mothers as well
CID were currently engaged in the task of recording evidence from doctors and the nursing staff