---
Central Bank and Govt. appeals to diaspora and others
Forex remittances exempted from taxes and exchange control regulations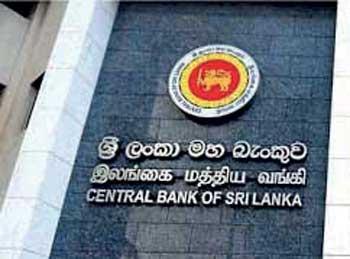 The Central Bank together with the Finance Ministry, has appealed to the diaspora and those living in Sri Lanka with foreign currency to consider depositing their savings and other funds in the Sri Lankan banking system with the guarantee that those monies would be converted into foreign currency, whenever they wish to do so.
"The Central Bank of Sri Lanka invites all Sri Lankans and well-wishers living in Sri Lanka and abroad to consider depositing their savings and other funds in foreign currency within the Sri Lankan banking system—Licensed Commercial Banks and Specialised Financial Institutions— as a gesture of goodwill and assist to Sri Lanka and its people during the three-month period, from April 2, 2020, in support of the wide ranging national effort to safeguard the people from the coronavirus, to bring its spread under control and to provide healthcare and social security to the people," Central Bank Governor Prof. W.D. Lakshman said in a statement.
The statement also said that the government has decided to suspend foreign exchange controls and taxes relating to all inflows of foreign exchange, from April 2, to support the country's battered balance of payments (BoP) position.

This is among a slew of extreme measures recently taken by the Central Bank to mitigate the severe impact on the foreign exchange market, amid marked decline in export and current account earnings.
All key export earners, tourism, textile and garments and worker remittances, have been ground to a halt.
In a further measure, the government yesterday decided to suspend or curtail all non-essential imports, except medicines and fuel.

The latest appeal by the Central Bank, in a bid to shore up its foreign exchange reserves, was also extended to charitable organisations, funds and well-wishers all around the world.
There are numerous non-governmental organisations operating in Sri Lanka, which are said to be doing good and are receiving multimillion dollars in funds to support such activities.
"All your forex remittances will be exempted from exchange control regulations and taxes and protected under banking secrecy provisions," the Central Bank said.