---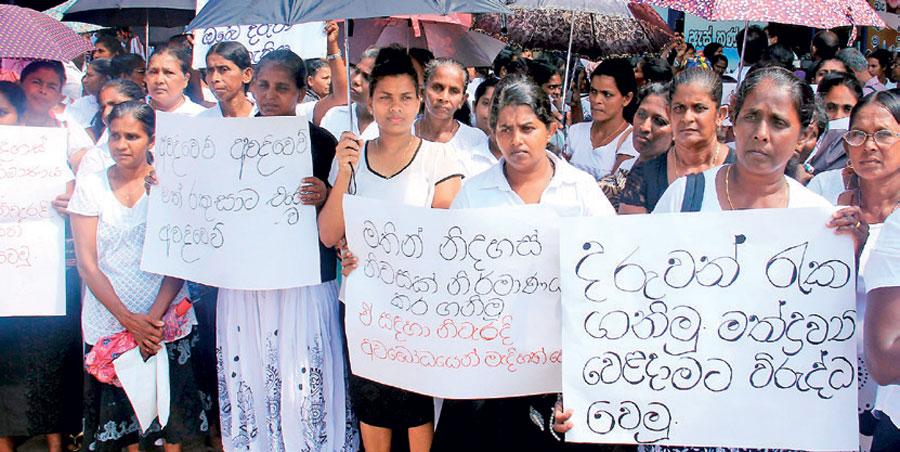 By Hiran Priyankara Jayasinghe
Women in Chilaw area staged a demonstration requesting the authorities to save their area from illicit liquor and drug addiction. More than 3,000 women participated. They staged the demonstration to mark the International Women's Day. The protestors carrying a coffin paraded the streets in Chilaw town and created public awareness on the narcotic menace.

The demonstration that set off from Chilaw Divisional Secretariat ground proceeded to the Chilaw public park where they held a meeting. The children of Ananda National School, Chilaw enacted a street drama.

Most of the women who had joined the protest said they were in a predicament due to the use of intoxicants by the husbands and children.

Puttalam Govt.Agent N. H. M. Chithrananda, Addl. G.A. Sunanda Herath, Divisional Secretary D. M. A. K. Dissanayake, Asst. Divisional Secretary Priyantha Sri Wickremesinghe joined the demonstration.