---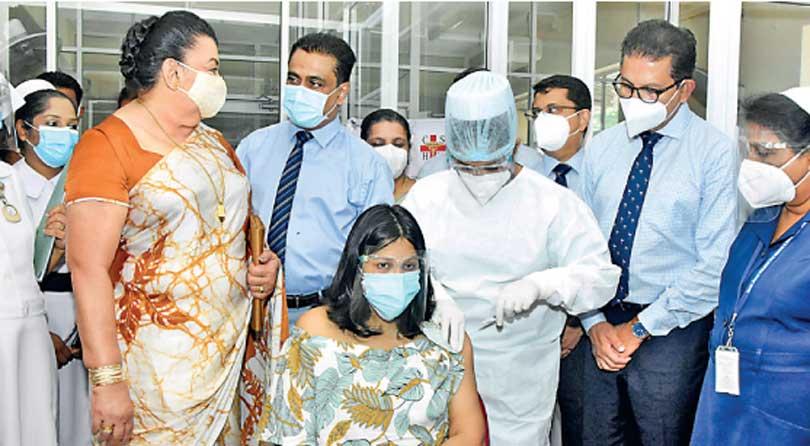 First Sinopharm vaccine to be administered to a pregnant woman was made to medical officer Mrs.H.M.V.L Herath yesterday at the Castle Street Maternity Hospital under the supervision of second lady Shiranthi Rajapaksa.
Pic by Nimalsiri Edirisinghe
By Sheain Fernandopulle
A considerable number of COVID-19 deaths have been reported due to the delay in seeking immediate medical assistance, Heath Promotion Bureau Director Consultant Dr. Ranjith Batuwanthudawa said yesterday.
Addressing the media, he said they had noticed this after analysing the recent deaths which occurred in the country.

"An 80 percent of the COVID-19 patients would not get the severe condition of the virus but only a few patients would end up in severe complications," he said.

"However, it is much important to identify those who could get severe complications at early stage; otherwise there is a reduced possibility of recovery," Dr Batuwanthudawa stressed.

Therefore, he urged people to seek immediate medical assistance if anyone suffers from any symptoms before it leadsto complications.