---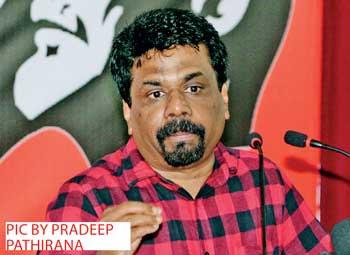 By Yohan Perera
Defeating the present administration is one solution to the present crisis which Sri Lanka is facing but there are few other steps that should be taken to push the country out the crisis totally, Janatha Vimukthi Peramuna (JVP) said yesterday.
JVP Leader Anura Kumara Dissanayake who was speaking at party's May Day celebrations held at its headquarters said the political camp which uses the present crisis created by the Easter Sunday attacks to capture power should also be defeated.

Also he said the Islamic Extremism should also be defeated. "We would like to tell the Islamic society not to allow the foetus created within them to grow," Mr. Dissanayake said. "Extremism is mostly visible in the Muslim society today and it should be eradicated.

At the same time, extremism cannot be defeated with extremism," he added.

He said the other issues which the people of this country are facing have been forgotten with the terror attacks. This he said should be taken into consideration seriously. "Working class people are suppressed no matter which ethnic or religious group they belong to today.

Therefore the struggle should be led by the people belonging to the working class all ethnic and religious groups together," the JVP Leader said.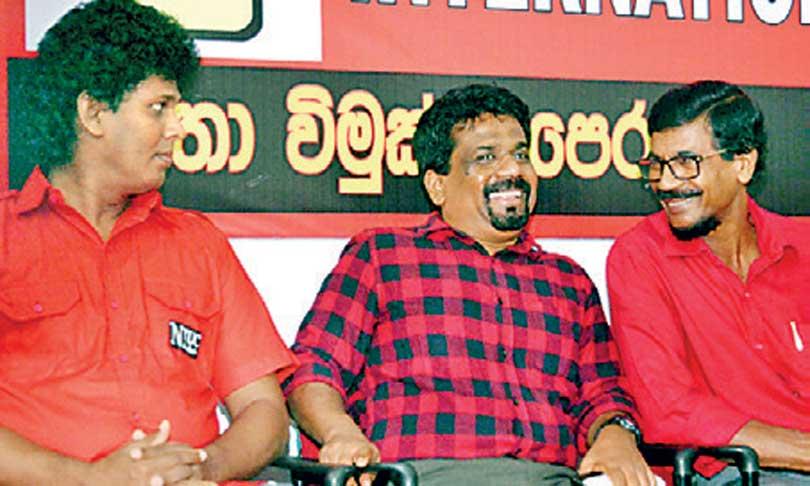 A May Day meeting organized by the Janatha Vimukthi Peramuna (JVP) was held yesterday at its headquarters at Pelawatte under the patronage of its leader Anura Kumara Dissanayake. All May Day rallies were cancelled following the Easter Sunday terror attacks.