---
The country needed a national policy so that issues in the education field could be resolved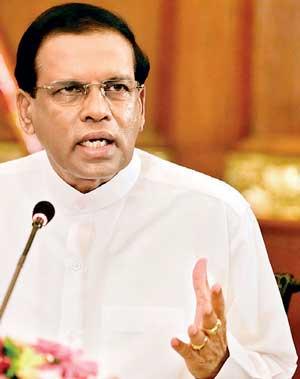 The responsibility of taking decisions on the country's education should be taken by educationists and intellectuals without letting politicians to do so, President Maithripala Sirisena said yesterday.
He said the country needed a national policy so that issues in the education field could be resolved and the children could overcome challenges of the modern world. The President said a dialogue in this regard should be initiated by the politicians and intellectuals.

He said this during a discussion at the Presidential Secretariat on the Grade Five scholarship examination.

The President said the Grade Five scholarship had created negative effects on the children and added that the competition for popular schools was not a good situation for education.
A dialogue in this regard should be initiated by the politicians and intellectuals