---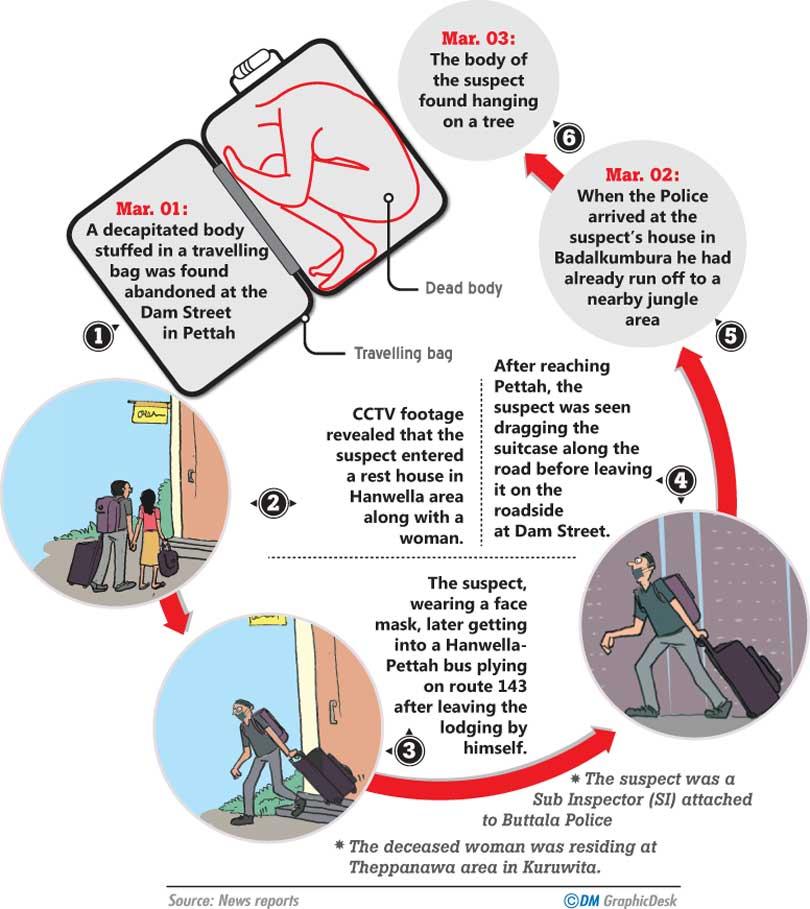 Deceased woman is a 30-year old from Kuruwita
SI had an affair with the woman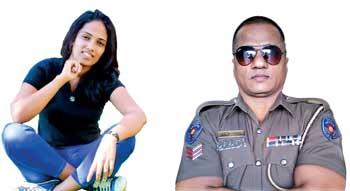 By Darshana Sanjeewa Balasuriya and Palitha Ariyawansa
Police investigation disclosed that the body found in a travelling bag in Dam Street, Colombo was of a 30-year-old woman from Kuruwita and that the person who was carrying the bag was a 52-year-old Sub Inspector of Police attached to the Buttala Police.
Police Spokesman DIG Ajith Rohana said the Police also found the body of the said perpetrator hanging from a tree in a forest area in the 5th milepost in Badalkumbura, where his house is located. Police recovered the decapitated body of a woman at Dam Street on Monday.

DIG Rohana said that the deceased female is a 30-year-old spinster, residing in Theppanawa area in Kuruwita.

The body has been sent for a DNA test. Investigation further discloses that CCTV footage showed the suspect SI entering a lodge with the woman in Hanwella. It was revealed that the SI had been on leave since February 27 and had taken the woman to the lodge then.

Police suspect that the woman was killed in the lodge and her head removed, several hours after the murder.

According to the CCTV camera, the suspect was seen leaving the lodge and boarding a Hanwella-Pettah bus on Mach 1. The police on Tuesday recorded statements from the driver and the conductor of the bus as well.

The murder had taken place as a result of an illicit affair with the deceased woman, the spokesman said.

Several police teams were deployed to arrest the suspect following the disclosure of the brutal murder. Police said the suspect had left the house on Tuesday night when the police arrived. The SI who is a father of two had left a letter to his wife before he left the house.

A bottle of poison was also found near the body of the SI yesterday morning and police suspect that he may have committed suicide by hanging himself.
The SI who is a father of two had left a letter to his wife before he left the house