---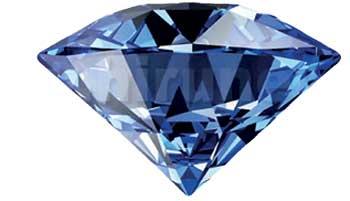 It had come to light that a customs official had aided and abetted in the endeavour to get a blue diamond worth Rs. 7 billion out of the country to drug lord Makandure Madush, who was arrested recently by the Dubai Police during a drug raid.

The diamond has been robbed from a gem businessman in Arrawewla, Pannipitiya in November last year.

Police learnt a photo of the customs official said to have been in cahoots with the robbers has been recorded on the mobile phones of the suspects who were accused of teaming up to get the valuable stone out of the country and into the hands of Madush.

The Mirihana Crime Unit has arrested Raveendra Nalaka Ranasinghe (57) alias Loku Aiya, in connection with the theft of the blue diamond last November. Police were able to avail themselves of information regarding the theft after questioning the suspect. They also found incriminatory evidence such as photos and videos of conversations with those involved in the operation to smuggle the stone out of the country on his phone.

Another suspect, Kasun Dananjaya alias Wedikande Kasun was arrested at Wedikande, Hunupitiya on February 19 by the Mirihana Crimes Unit and after questioning him police have been able to extract a lot of facts dealing with the diamond heist which has helped investigators to identify the culprit who helped the gang to get the diamond out of the country, who was an official from the customs department.