---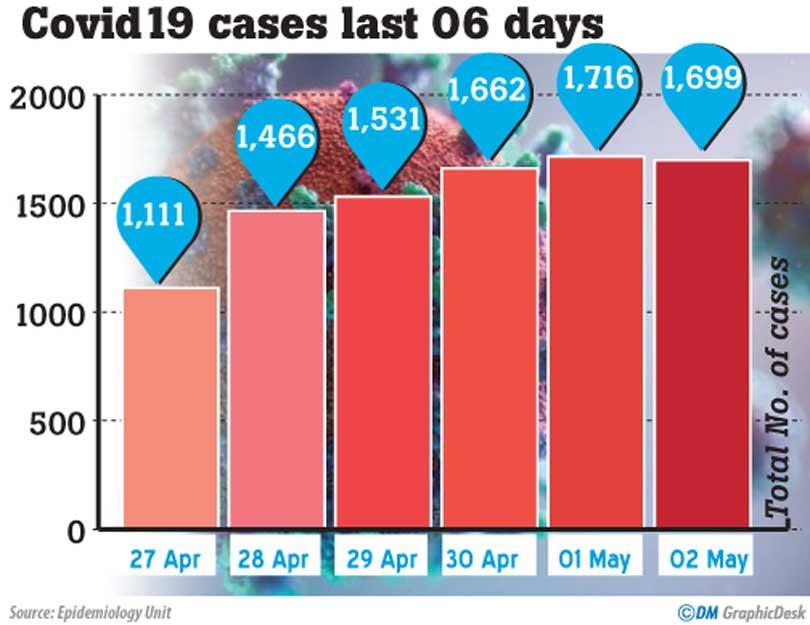 Health authorities must take pertinent measures to create a mechanism that would comfortably manipulate the swift release of PCR results
It is vital to set up a mechanism, which enables the quick release of PCR results from laboratories
The present pandemic situation in the country is more dreadful than what is being shown through PCR results from laboratories
By Sheain Fernandopulle
The actual COVID-19 status in the county is not reflected with the cases reported at present as there is a considerable delay in getting PCR results from laboratories, the Public Health Inspectors Union claimed.
PHI Union President Upul Rohana said the cases being reported at present are of the PCR results released four days ago. If we are to get an idea of the country's situation in terms of COVID-19, it is vital to set up a mechanism, which enables the quick release of PCR results from laboratories.

"The present pandemic situation in the country is more dreadful than what is being shown through PCR results from laboratories. Therefore, the Health authorities must take pertinent measures to create a mechanism that would comfortably manipulate the swift release of PCR results," he stressed.

Moreover, he urged people not to venture outside for no reason and gather in large numbers. "People must act with utmost responsibility. Otherwise, the country could be dragged to a point where the situation would be out of control," he warned.

The country has reported over 1,500 COVID-19 cases daily for the last three days.
The country has reported over 1,500 COVID-19 cases daily for the last three days