---
Romesh De Silva PC informs SC about letter sent by Director General of Health Services to President's Secretary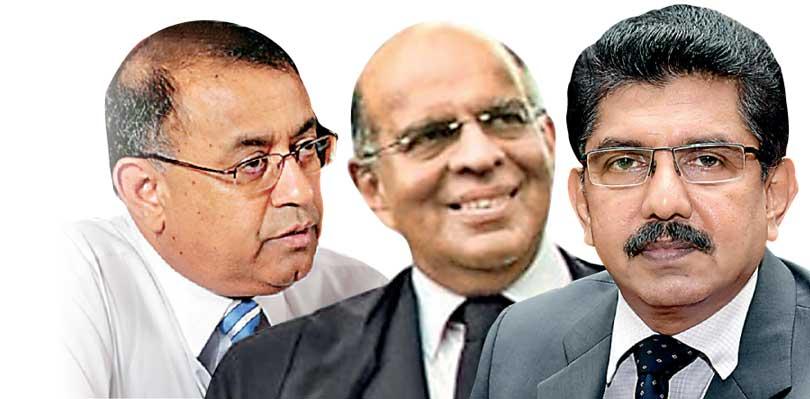 The health authorities are ready to provide necessary assistance to the Election Commission
By Yoshitha Perera
A letter has been sent to the Secretary to the President Dr. P. B. Jayasundara by Director General of Health Services (DGHS) Anil Jasinghe on 20th May 2020, stating that the situation of Covid-19 is under control in the country to continue the election process, President's Counsel Romesh de Silva informed the Supreme Court yesterday.
President's Counsel Romesh de Silva appearing on behalf of Secretary to the President Dr. P. B. Jayasundara handed over the letter to the five Judge bench appointed to consider the seven Fundamental Rights (FR) petitions filed challenging the General Election date and the dissolution of Parliament.

In the letter, the DGHS also mentioned that the health authorities are ready to provide necessary assistance to the Election Commission (EC) creating the necessary health guidelines to conduct the election in the country.
In the concluding paragraph Dr. Jasinghe said, "In the circumstances, I see no reason why the Election process cannot be continued."

Making the submission with regard to the preliminary objections, Additional Solicitor General (ASG) Indika Demuni de Silva, appearing on behalf of the Attorney General requested the Court to dismiss the petitions without hearing them. Raising the preliminary objections the ASG said that the petitions cannot be maintained since they were not filed within the stipulated one month time period.

The petitions are being considered before the five Judge bench headed by Chief Justice Jayantha Jayasuriya including Justice Buwaneka Aluvihare, Justice Sisira de Abrew, Justice Priyantha Jayawardene and Justice Vijith Malalgoda.

The ASG also emphasised that the petitioners had participated in the whole nomination process before filing the petitions before the Supreme Court and currently their actions are affecting the whole election process.
"The petitioners had participated in the whole nomination process and had handed over their nominations. Now they challenge on the premise of supervening circumstances that the commission had conducted the nomination process on public holidays and it had affected the whole election process," ASG said.

She noted that the petitioners had made allegations but they had not come before the Supreme Court before the handing over of nominations.

The ASG further stated that the petitioners have no right or capacity to institute action (locus standi) through these petitions.

She also noted according to the provisions provided in the Constitution and the Parliamentary Election Act, the time frames have been given to the Election Commission to conduct the election and not to postpone them.
The petitioners had participated in the whole nomination process before filing the petitions before the Supreme Court and currently their actions are affecting the whole election process
The petitioners have no right or capacity to institute action through these petitions