---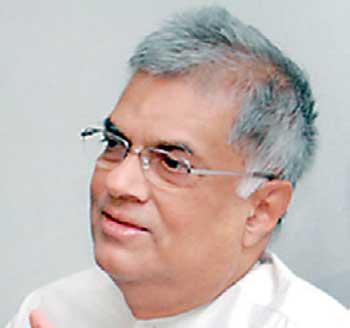 By Yohan Perera
Sri Lanka would be plunged into a worse crisis if the government goes ahead with the partial lifting of the current lockdown without focusing on adequate testing, former Prime Minister Ranil Wickremesinghe said yesterday.
"Covid-19 testing and partial lifting of lockdown should go together," Mr Wickremesinghe said making a special statement.

"I have requested that at least 3,000 tests should be carried out daily. Sri Lanka would be plunged into a worse crisis if the lockdown is lifted without adequate testing," he said.

Mr Wickremesinghe said the government should come out and reveal to the public the amount of Covid-19 testing carried out for a day. "Government should reveal to the public the advice given by WHO and implement them. The combating of COVID-19 should be open and transparent," he said.

He said the government should also reveal details on the health equipment already brought down to combat COVID-19 and the equipment it hopes to purchase in the future.

Focusing on the proposal that public servants should contribute 50 percent of their salaries to overcome the current economic crisis, the former Prime Minister said the current financial crisis is not a simple one that could be resolved by using salaries of state workers.

"UNP did not take political advantage out of COVID-19 crisis initially and will not try to gain political mileage out of it in the future. We will come up with positive advice and expect the government to act in the same manner," he finally said.