---

All institutions involved in containment of the disease would have a meeting today to explore novel measures to arrest the trend
No large Covid-19 clusters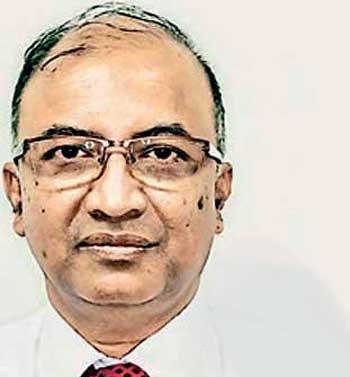 By Kelum Bandara
Following the discovery of Covid-19 patients from a large geographical area of the country, the authorities concerned are looking at fresh strategies to contain the pandemic, an official said yesterday.
Deputy Director General of Health Services Dr. Hemantha Herath told Daily Mirror though there were not large Covid-19 clusters like the ones that originated from the Minuwangoda apparel factory and the Peliyagoda fish market, daily identified cases were from a wider geographical area.

Dr. Herath said all the institutions involved in the containment of the disease would have a meeting today to explore novel measures to arrest the trend. During the 24- hour period that ended yesterday evening, over 14,000 PCR tests had been conducted. The health authorities continue to do PCR testing in target groups.

"When we do target testing, we find five per cent of people infected with the coronavirus. During the past few days, there is a slight increase in cases. But, it is too early for us to say whether the situation is taking a turn for the worse ," he said.

Asked whether a countrywide lockdown is in the offing, he said it was very unlikely. There are only localised lockdowns in effect at the moment.

Commenting on the planned vaccine roll-out, he said the health authorities were getting ready for it, but could not give any timeline.
The health authorities were getting ready for a planned vaccine roll-out