---
government intends to set up fish markets similar to Peliyagoda in other areas as well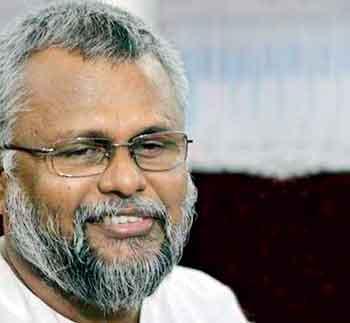 By Yohan Perera and Ajith Siriwardana
People in Sri Lanka has drastically reduced the consumption of fish since the emergence of Peliyagoda COVID-19 cluster, Minister of Fisheries Douglas Devananda informed Parliament yesterday.
"Demand for fish has been reduced as people have reduced consumption as a result of COVID-19 pandemic," the Minister said.

"Former State Minister of Fisheries Dilip Wedaarachchi ate raw fish in front of the media to drive home the point that consumption is safe. We are grateful to Mr. Wedaarachchi for his action," he added

"We are looking towards introducing health precautions to safeguard both consumers and traders at fish markets including Peliyagoda so that these could resume activities," the Minister said. He said the government intends to set up fish markets similar to Peliyagoda in other areas as well," he also said.

Also, he said bilateral discussions with India are continuing on the issue of encroachment of Indian fishermen into Sri Lankan waters. "Prime Minister Mahinda Rajapaksa discussed the issue with his Indian counterpart during his recent video conference. We are confident that the issue would be resolved amicably soon," he said.
We are looking towards introducing health precautions to safeguard both consumers and traders at fish markets including Peliyagoda