---
Final report is expected to be handed over within the next few days
The previous government had received 333 complaints regarding Muslim extremist activities but had not taken appropriate action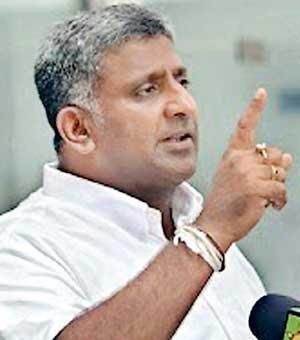 By Darshana Sanjeewa Balasuriya
The Committee appointed to study the report of the Presidential Commission of Inquiry that looked into the Easter Sunday attacks has completed about 80 per cent of its observations on the report and the final report is expected to be handed over within the next few days, Minister and a member of the committee Prasanna Ranatunga said.
Minister Ranatunga said that the relevant committee has met on three occasions so far.
The Minister said that the Committee had studied the findings of the Commission's report very carefully. He said the previous government had received 333 complaints regarding Muslim extremist activities but had not taken appropriate action and covered up the relevant investigations.

He said the report of the Commission did not recommend any action to be taken against the then Minister in charge of the police, adding that they hoped to expedite the implementation of recommendations on measures to be taken to prevent a recurrence of incidents such as the Easter attack in the country.

The Presidential Commission report was handed over to President Gotabaya Rajapaksa recently and the President appointed a seven member committee to monitor the implementation of the report.

The committee is chaired by Minister Chamal Rajapaksa. Ministers Udaya Gammanpila, Johnston Fernando, Prasanna Ranatunga, Rohitha Abeygunawardena, Ramesh Pathirana and Attorney-at-Law Harigupta Rohanadeera.
The report of the Commission did not recommend any action to be taken against the then Minister in charge of the police