---
Port City will not become a colony of any foreign country
Wijeyadasa should not have held a press conference on his own
President must have explained to him the real situation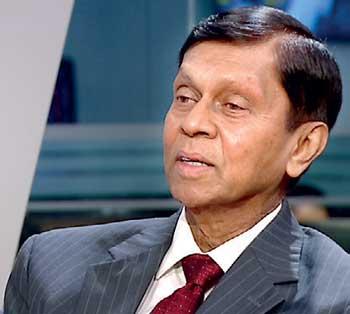 MP Wijeyadasa Rajapakshe has not understood the proposed Colombo Port City Economic Commission Bill but will understand if it is explained to him, State Minister of Finance, Money Capital Markets and State Enterprise Development Ajith Niward Cabral said yesterday.
Mr. Cabral who was responding to a question raised by the journalists at a press conference on the critical comments made by some within the Government on the proposed legislation including MP Wijeyadasa Rajapakshe, said he would have explained to the MP had he inquired from him about the legislation. "I am sure he will understand if I explain to him the real situation with regard to the legislation.

Asked whether President Gotabaya Rajapaksa had explained to him the real situation, the State Minister said President must have done so.

"It was wrongful of Mr. Rajapakshe to hold a press conference and utter things to media as all Government MPs will have to maintain collective responsibility." The State Minister refuted claims that the Colombo Port City will become a colony of a foreign country. Also he vehemently denied the claims that the Colombo Port City Commission will enjoy legal immunity. "We will have to grant some tax concessions to attract investors. We have already had dialogue with a few investors who have shown an interest in investing in Colombo Port City. Many of them will make a move when the legislation with regard comes into place.