---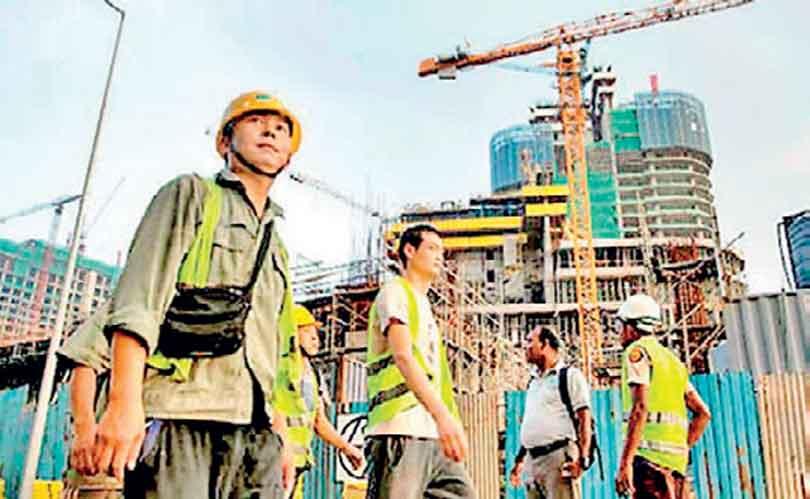 File photo
The novel coronavirus has so far killed 2,118 people, mostly in China, while over 74,000 people have been infected globally
By Jamila Hussain
Work in Chinese funded projects in Sri Lanka has begun to return to normal as workers who were subjected to a 14-day isolation amidst fears of the novel coronavirus, have returned back to work this week, the Daily Mirror learns.
Work at projects such as the Port City, Lotus Tower, the construction of the National Nephrology Specialist Hospital in Polonnaruwa and the Moragahakanda Dam, were affected as its senior managers and workers who had returned from China after the Chinese new year were ordered to quarantine by their companies.

Most of these workers were instructed to rent out apartments and houses, away from residential areas for two weeks. With employees in good health, work has now re-started in full swing. Hundreds of Chinese construction workers are yet to return with the Chinese government's ban on travelling still in place.

A source from the Colombo Port City said that while work has now resumed to normal, over 200 Chinese workers who were in China for the Chinese new year had not returned due to instructions from their company in Beijing.

The Colombo Port City has an estimated 800 Chinese construction workers, mostly skilled. In the Lotus Tower, over 100 workers have not returned to Sri Lanka with the public opening likely to be delayed by a further 2 months.