---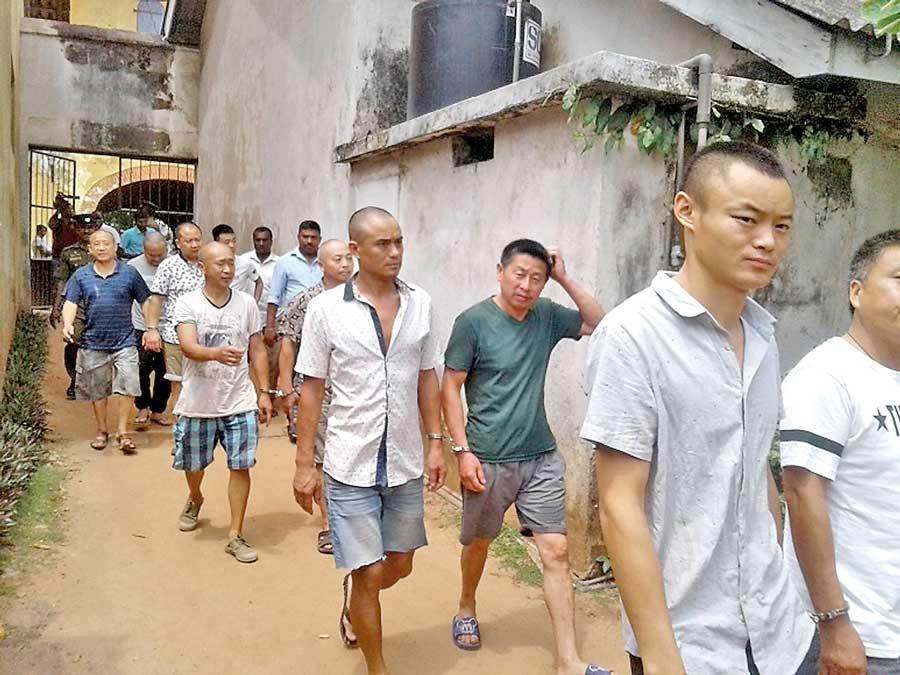 By d.G. sugathapala
A group of 14 Chinese nationals, who had visited the country on tourist visa and were employed at worksites beyond the visa date were sentenced to one-year imprisonment and fined Rs. 50,000 each by Galle Chief Magistrate Hashana Kekulawela late last week.

The men had been working as helpers at a construction site in the Dadalla area and had been arrested by the Galle Police.

The attorney appearing for suspects submitted that there was a prima facie case against the suspects indeed and pleaded mitigation.

The Magistrate sought the help of an interpreter to hear the case.