---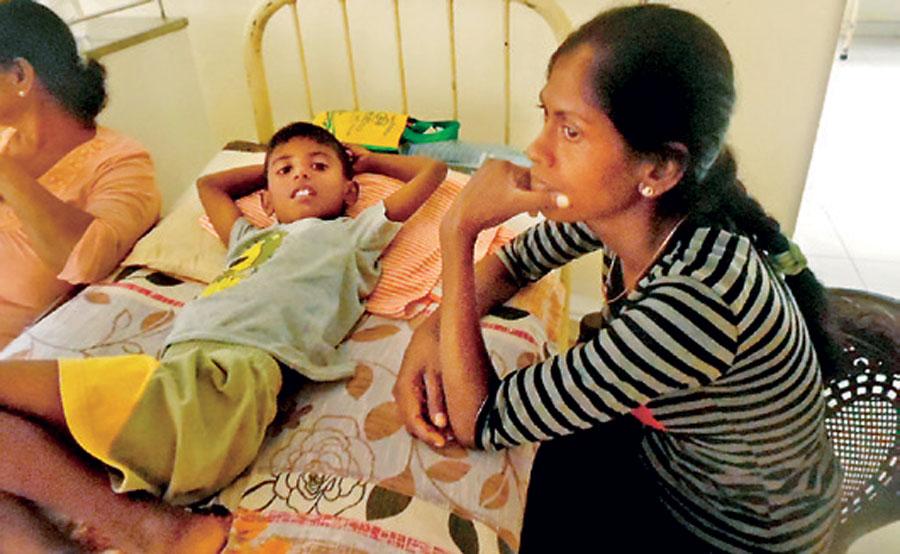 By Piyadasa Samaraweera
A 6-year-old student, who allegedly received a whack on the back of his body from his principal for writing that butterflies have no legs, has been hospitalized, the child's mother said.
Sadev Apendra is a grade two student attending Weherathenna Roshan Mahanama Vidyalaya in Welioya.

His mother M.G. Dilani said the principal had come to her son's class and given the students a graph which contained pictures of a lizard, a bee, a butterfly and a caterpillar and had asked them to reply yes or no next to the animals in the graph that had legs and those that did not.

"My son had written no against the butterfly and the principal had hit him hard on his back", she explained, adding that her son is an asthma patient and the principal knew about his illness.

The boy had slept after coming from school without even playing as usual. He later complained about having a pain in his back. The next morning she said they admitted him to the base hospital. The 6-year-old boy, Sadev, had told the doctors that the principal had landed a hard shot on his back. However the District Medical Officer of the Padaviya base hospital said that they were only treating the child for a respiratory condition. The acting OIC of the Bogahawewa Police SI Bandara said that statements had been taken from both the child and his mother and that an impartial investigation would be conducted into the incident. Principal Krisantha Kumara Jayasuriya said he only tapped the child on the back in a friendly manner.