---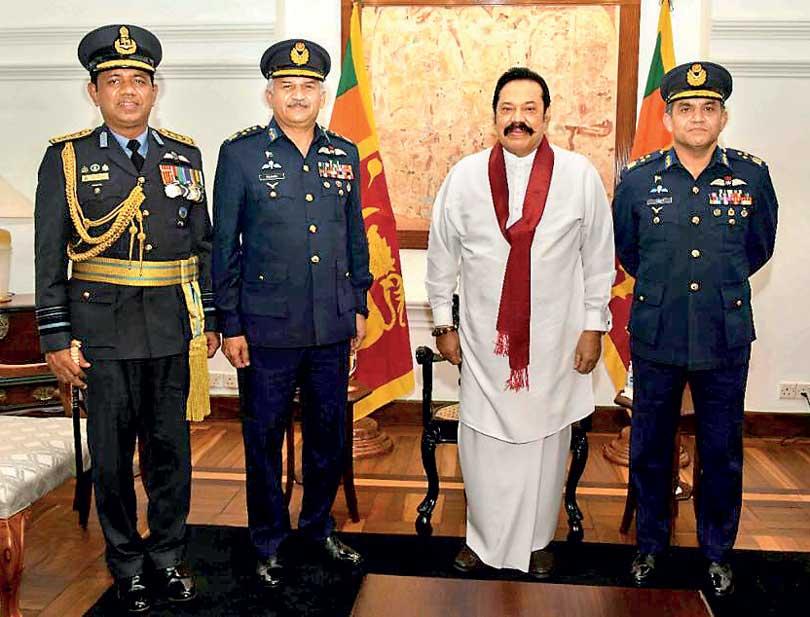 This visit signifies the strong bond and friendship between the two countries and their Armed Forces
Air Chief Marshal Mujahid Anwar Khan, Chief of the Air Staff of Pakistan Air Force who arrived in Sri Lanka, on March 4 to attend the 70- year celebrations of Sri Lanka Air Force, called on Prime Minister Mahinda Rajapaksa and conveyed Pakistan's desire to further enhance the existing civil-military cooperation between the two countries, a statement from the Pakistani High Commission said yesterday.
The statement said the Pakistani Air Chief was greeted with a very warm welcome and reception by Commander of the Sri Lanka Airforce.

"This visit signifies the strong bond and friendship between the two countries and their Armed Forces," the statement said.

He visited the Sri Lankan Air Force Head Quarters to call on the Commander of Sri Lankan Airforce and was presented a Guard-of-Honour on arrival. Both Chiefs discussed bilateral issues and vowed to further strengthen the excellent relations between the two Air Forces.
Both Chiefs discussed bilateral issues and vowed to further strengthen the relations between the two Air Forces