---
Mr. Kiriella said he would invoke the Speaker's ruling citing the Court of Appeal ruling in respect of the case involving ruling party MP Premalal Jayasekara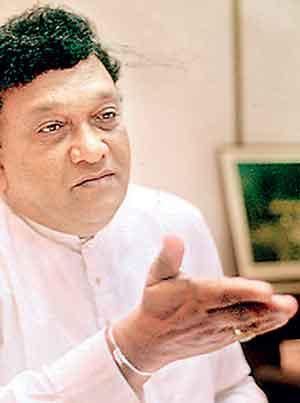 By Yohan Perera
Chief Opposition Whip Lakshman Kiriella yesterday said he will make a special statement in Parliament requesting Speaker Mahinda Yapa Abeywardane to allow jailed MP Ranjan Ramanayake to attend parliamentary sessions.
Mr. Kiriella said he would invoke the Speaker's ruling citing the Court of Appeal ruling in respect of the case involving ruling party MP Premalal Jayasekara. He said the Speaker entertained Mr. Jayasekara into parliamentary sessions on the basis that the Court had left it to his discretion.

The Chief Opposition Whip said Mr. Ramanayake would lose his parliamentary seat only upon conclusion of six months of jail term, and therefore he should be permitted to attend sessions.
Mr. Kiriella also made this request at the party leaders' meeting yesterday.
Mr. Ramanayake would lose his parliamentary seat only upon conclusion of six months of jail term, and therefore he should be permitted to attend sessions