---
Minister Thondaman stressed the need to vaccinate the estate workers with priority considering them as a high risk group just as the workers in the investment zones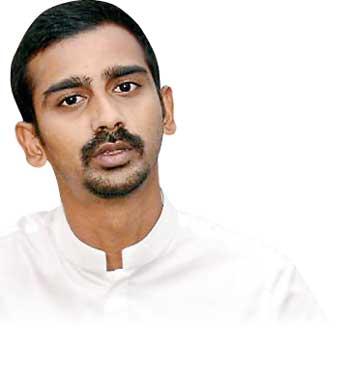 By Shane Seneviratne
Minister of Community Infrastructure Jeevan Thondaman said yesterday that he would cooperate with President Gotabaya Rajapaksa's policies but the ban on chemical fertilizer should have been implemented after working out an effective alternative.
He pointed out that the tea industry suffered a serious setback during the previous government when the use of glyphosate was banned.

He told the media in Kandy yesterday that he had talks with the farmers and others concerned on difficulties facing them due to the government's decision to ban chemical fertilizer and introduce the use of organic fertilizer.
Commenting on the COVID-19 pandemic in the Nuwara Eliya district, he said the rate of patients among the estate workers had increased to a large proportion and that the government should have given priority to the people in the district in the vaccination campaign. He said the Thondaman Cultural Centre was now being used as a COVID 19 treatment centre with 1300 beds and that it would be improved with 2500 beds,

Minister Thondaman stressed the need to vaccinate the estate workers with priority considering them as a high risk group just as the workers in the investment zones. He commended the step taken by the health authorities to vaccinate the people in the high risk areas of Bogawantalawa, Ambagamuwa, Kotagala, Lindula and the Nuwara Eliya municipality area.