---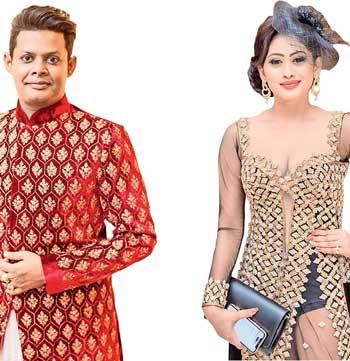 By Jamila Husain
Event organizer Chandimal Jayasingha, model Piumi Hansamali and 14 other individuals who are presently undergoing quarantine in a government centre after the recent Shangri-La birthday party fiasco have slammed a contempt of court case against media presenter Chamuditha Samarawickrama and want him in for breaking the quarantine law after he appeared in a recent YouTube programme without a mask.
Chandimal's lawyers told Daily Mirror that following the recent fiasco on the 'Salakuna' programme, their clients had lodged a complaint against Chamuditha, alleging that he criticized the court by disrespecting the court's decision to grant them bail and bring disrepute to the judiciary by claiming there were two law books - one for the poor and another for the rich.

"His allegations on the programme after the court granted my clients bail has brought severe disrepute to the judiciary as he ignored the court's decision on his programme and went on to allege that there were two law books in the country - one for the poor and another for the rich. By making such remarks, people will lose faith on the judiciary. We have urged for an investigation into this," Lawyer Manju Sri said.

The lawyers have lodged complaints to the CID, Fort Police and have also written a letter to Minister of Public Security Sarath Weerasekara urging them to investigate into Chamuditha's behaviour and remarks.
Chandimal and Piumi, through their lawyers have also lodged complaints with the CID and Fort Police claiming that Chamuditha had broken quarantine laws after he appeared in a You Tube programme recently without wearing a mask or maintaining social distance. The programme was hosted by presenter Harindra Jayalal.
The lawyers have claimed that following the program, Chamuditha had posed for a picture with the presenter following which the picture was posted on the presenter's Facebook page. Chandimal and Piumi's lawyers have alleged that Chamuditha was without a mask, standing close to the presenter, and he should be taken in for breaking the quarantine laws.

"There cannot be one law for us and another law for Chamuditha. This has to be investigated immediately," Chandimal Jayasingha told Daily Mirror.

"We hope to receive justice," he added.
There cannot be one law for us and another law for Chamuditha. This has to be investigated immediately