---
Next hearing postponed for June 28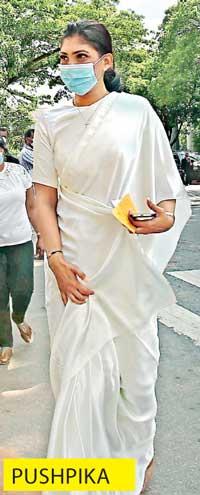 By T. Farook Thajudeen
Former Mrs. Sri Lanka Caroline Jurie and Chula Padmendran who forcibly yanked the crown from 2020 Mrs. Sri Lanka Pushpika de Silva recently stirring a major controversy, were yesterday granted personal bail of Rs 100,000 by Colombo Chief Magistrate Buddhika Sri Ragala.
Cinnamon Gardens Police produced the suspects before Colombo Chief Magistrate on a complaint of assault on Pushpika De Silva after pulling her crown after she was crowned the new "Mrs. Sri Lanka" at 's Nelum Pokuna Theatre.
Police arrested Jurie and her associate Chula Padmendra in connection with the assault and for causing damages estimated over Rs 400,000 to the Nelum Pokuna Theatre during the fracas.
The Magistrate while ordering the Police to file a detailed report on the damages caused to the Nelum Pokuna property, also directed the Police to file a report on the assault made to Mrs. Pushpika De Silva on June 28 in court and further inquiry was postponed for that date.

The incident broke out when Caroline claimed that Pushpika De Silva was divorced, therefore Pushpika was ineligible for the title.

This announcement sparked unruly scenes minutes after the chief guest Shiranthi Rajapaksa had left the theatre.
Counsel Jarusha Thambiah appeared for Pushpika De Silva while Cinnamon Gardens Police prosecuted. Counsel Nalin De Silva with a team of lawyers appeared for Caroline Jurie. Counsel Chatura Amaratunge appeared for Chula Padmendran.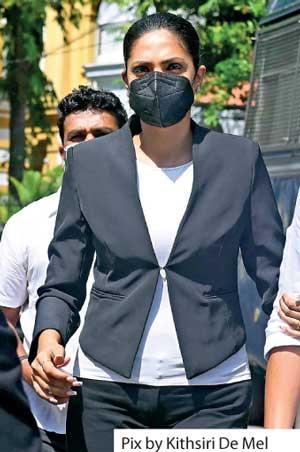 This announcement sparked unruly scenes minutes after the chief guest Shiranthi Rajapaksa had left the theatre