---
However it is difficult to practice formalities at a state funeral by practicing quarantine laws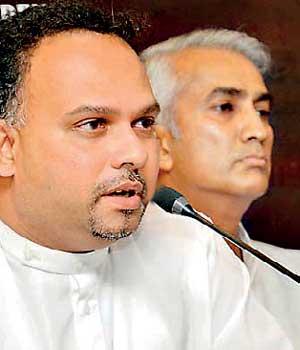 By Yohan Perera
Defending the arrangements made for the funeral of former minister Arumugam Thondaman, UNP National Organiser Navin Dissanayake said yesterday it would have been difficult to practice quarantine laws at a state funeral.
He told a news conference that the security forces did their best to maintain them.

"The late Mr. Thondaman was a minister and a person who had done some service to the estate sector. Therefore there is no issue in according him a state funeral. However it is difficult to practice formalities of a state funeral by practicing quarantine laws.," Mr. Dissanayake said.

"Attacking him on the social media is not advisable," he said.