---

47 Sri Lankans who had been employed in a garment factory have been discontinued
In 41 quarantine centres by operated by the armed forces, a total of 824 were under quarantine including 393 Navy personnel, 11 from other forces, 3 foreigners and 65 Locals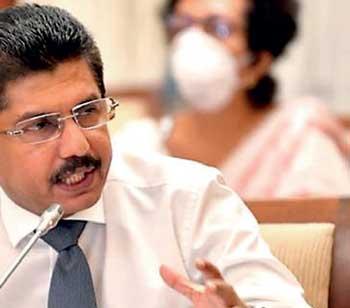 By Sandun A. Jayasekera
Detection of more Covid-19 victims among Navy personnel continued with 25 tested positive for the viral infection and another two, a close associate of an affected Naval rating and a one-year-old boy who arrived from Dubai, raising the total infections in the country to 824 by early yesterday.
Altogether, 29 out of 1,553 Polymerase Chain Reaction (PCR) tests carried out on Thursday tested positive Director General Health Services Dr. Anil Jasinghe said.

The Consultant Physician of the National Institute of Infectious Diseases (NIID) Dr. Eranga Narangoda said 8 Covid-19 patients were released yesterday from the NIID after full recovery bringing the number of patients fully recovered to 240 and the total number of confirmed hospitalisations to 575.

Two patients were admitted to the NIID yesterday while the NIID had its full capacity of 148 COVID-19 patients. There were no patients at the ICU of the NIID.

In 41 quarantine centres maintained by the armed forces, a total of 824 were under quarantine including 393 Navy personnel, 11 from other forces, 3 foreigners and 65 other Sri Lankans.

Meanwhile, reports reaching from Romania said 47 Sri Lankans who had been employed in a garment factory have been discontinued by the factory management after 7 of them tested positive for COVID-19.

However, the Romanian Labour Office has promised Sri Lankans that the discontinuation of their service was wrong and the Romanian government would do justice to them as foreign employees enjoy same rights as Romanians.
More Covid-19 victims among Navy men continued further with 25 tested positive for the viral infection