---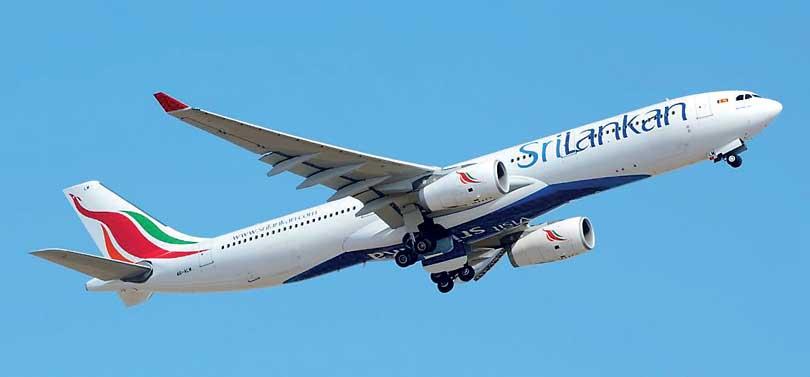 termination agreement has been prepared under the guidance of Aviation Legal Experts
proposed VIP kit on board A330-300 aircraft was not included in the proposal
by yohan perera and ajith siriwardana
The decision of the incumbent government to terminate the agreement to acquire 14 modern aircraft for SriLankan Airlines, which was signed during the Mahinda Rajapaksa government, had resulted in staggering losses amounting to a sum of US$ 115.77 million (Rs 17,058 .1 million), the Parliamentary Committee on Public Enterprises (COPE) report submitted to Parliament yesterday revealed.
The report had also held the management of the national carrier who decided on the re-fleeting for the losses.

"It was observed by COPE that attention should have been made on the adverse impact that could create upon the country's economy by having to pay a large sum of US dollars 115.77 million (Rs 17,058.1 million) as compensation when it was decided to terminate the agreements to acquire the aircraft. The termination agreement has been prepared under the guidance of 'Aviation Legal Experts, a legal consultant firm in UK." The report revealed that only the Finance Ministry officials and Srilankan Airlines have taken part in the discussion.

The COPE report had revealed that Srilankan Airlines had not taken any action to adhere the requirements of the procurement procedure in obtaining consultancy services when selecting companies for purchasing and leasing aircraft in the re-fleeting process. The report concluded that the decision had been taken to add 14 modern aircraft to the existing fleet within eight years without obtaining the approval of the cabinet.

The report further revealed that a sum of US$ 612,345 has been paid to a company named Seabury for consultancy services for re-fleeting. A sum of US$ 355,451.09 million has been paid to the consultancy firm Skyworks for providing consultancy on termination of the agreement, while a company named 'Nyras' has been paid 248,691 sterling pounds. Also it has been disclosed that the proposed VIP kit on board A330-300 aircraft was not included in the proposal made by the Srilankan Airlines Director Board to acquire new aircraft.

COPE Chairman Sunil Handunnetti who presented the report to the House said the total debts of the national carrier had accumulated to Rs.102 billion to date. The MP wanted a debate on the report and the Leader of the House Lakshman Kiriella said the government agrees to it.