---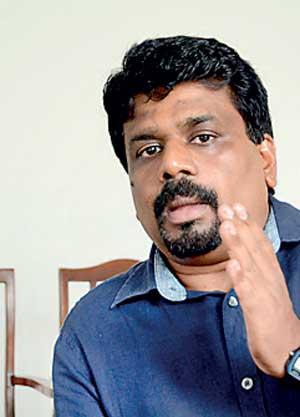 Janatha Vimukthi Peramuna (JVP) Leader Anura Kumara Dissanayake said yesterday the Budget was an extension of the liberalised economic policies and that it would plunge the country into a severe debt trap.
"The open economic policies which were initiated in 1977 put the country into a debt trap and a collapse of the production economy," he said.

Mr. Dissanayake said the liberalization of the economy had created more serious consequences on the economy and this year's budget was an extension of those policies.

"The State's debt burden will further increase. The estimated state revenue is only Rs.2,400 billion and estimated state expenditure is as Rs.4,500 billion with a deficit of Rs.2,100 billion. The government will have to obtain more loans to bridge the deficit," he said.