---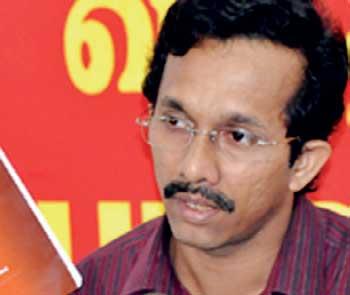 By Yohan Perera and Ajith Siriwardana
Committee on Public Enterprises (COPE) did not mean to insult the most Ven. Mahanayaka Thera of Malwatte Chapter by ordering a probe on leasing out a land to Sri Lanka Cricket (SLC) to set up a cricket university in Kandy, Committee Chairman Sunil Handunnetti told Parliament yesterday.
Mr. Handunnetti came out with this following a request made by Speaker Karu Jayasuriya to make a statement with regard to the issue. He made this request when Joint Opposition MP Ananda Aluthgamage alleged that SLC had offered a bribe to the Chief Prelate in order to obtain a land to set up a cricket university. Speaker actually advised not to make statements which insult the Ven. Mahanayaka Thera who is a respected figure in the country. "Please don't insult him publicly. I will ask the COPE Chief to make a statement on the issue," the Speaker said.

Mr. Handunnetti said COPE only requested Auditor General to get a statement from the Chief prelate about the leasing of the land. "We made this request form the Auditor General as nothing had been done on the proposed cricket university, although a land belong to the Malwatte chapter has been leased out. COPE never intend to insult the Mahanayaka Thera or to put him into difficulty," he said.
COPE only requested AG to get a statement from the chief prelate about the leasing of the land