---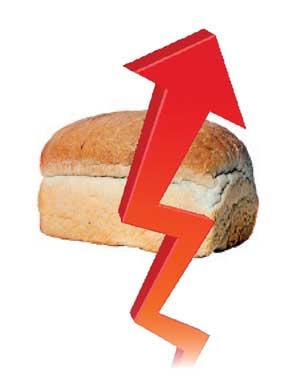 By Chaturanga Samarawickrama
After the increase of price of wheat flour by Rs.8 per kg, All Island Bakery Owners' Association (AIBOA) had decided to increase the price of a loaf of bread by Rs.5 from midnight yesterday.
Speaking to the Daily Mirror, AIBOA President N.K. Jayawardene said all other bakery by-products except bread, would not be increased.

Accordingly, the new price of a loaf of bread would be Rs.65 from midnight yesterday. The prices of wheat flour has been increased by Rs.8 with effect from Tuesday.