---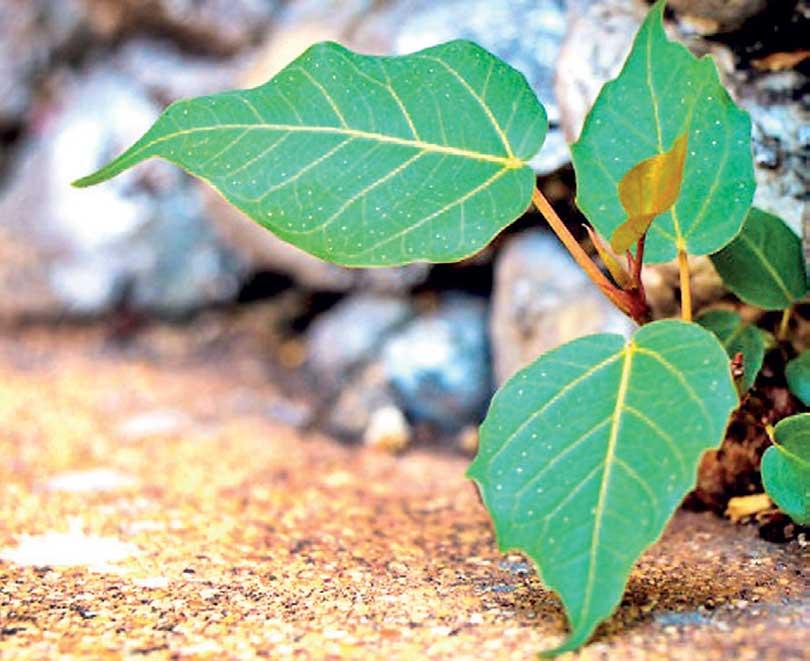 The sapling of Sacred Jaya Sri Maha Bodhi, gifted to Thailand, was planted at Wat Vajirathammaram Temple in Ayutthaya Province of Thailand in the presence of Thai Prime Minister General Prayut Chan-o-Cha on February 19, a statement said.
Buddha Sasana Minister Gamini Jayawickrama Perera was designated by President Sirisena as his special envoy to attend the enshrinement ceremony. The minister was accompanied by a delegation of Bhikkhus led by Atamasthanadhipathi, Most Venerable Dr. Pallegama Siriniwasa Thera. Suwaphan Tanyuvardhana, the minister attached to the premier's office as well as the minister in charge of the National Office of Buddhism in Thailand together with Thai monks received the Sri Lankan delegation with the sacred Bo-sapling. Following a religious ceremony at the Swarnabumi International Airport, the sacred Bo-sapling was moved to Ayutthaya Province for the enshrinement, which was carried to the temple precinct in a procession on elephant back together with a cultural pageant. At a highly-prestigious ceremony befitting the sanctity of the Bo-sapling attended by a large presence of Buddhist monks of both countries, political dignitaries, members of the Sri Lankan community and Thai public, the sacred Bo-sapling was enshrined at Wat Vajirathammaram Temple in Ayutthaya. Thai Prime Minister General Chan-o-Cha observed that this gift of the sacred Bo-sapling was a kind gesture of Sri Lanka to the Royal Thai Government and the enshrinement ceremony was truly meaningful and greatly auspicious for Buddhist devotees and people of Thailand.

The premier expressed his gratitude to the President and government of Sri Lanka, terming the country as a close friend of Thailand. He said it was an honour to receive as a gift a sapling from the ancient Jaya Sri Maha Bodhi tree in Anuradhapura, being the oldest remaining offshoot of the original Sri Maha Bodhi tree at Bodh Gaya in India, under which the Buddha attained enlightenment.